Bird Watching
Autumn Winter 23 Launch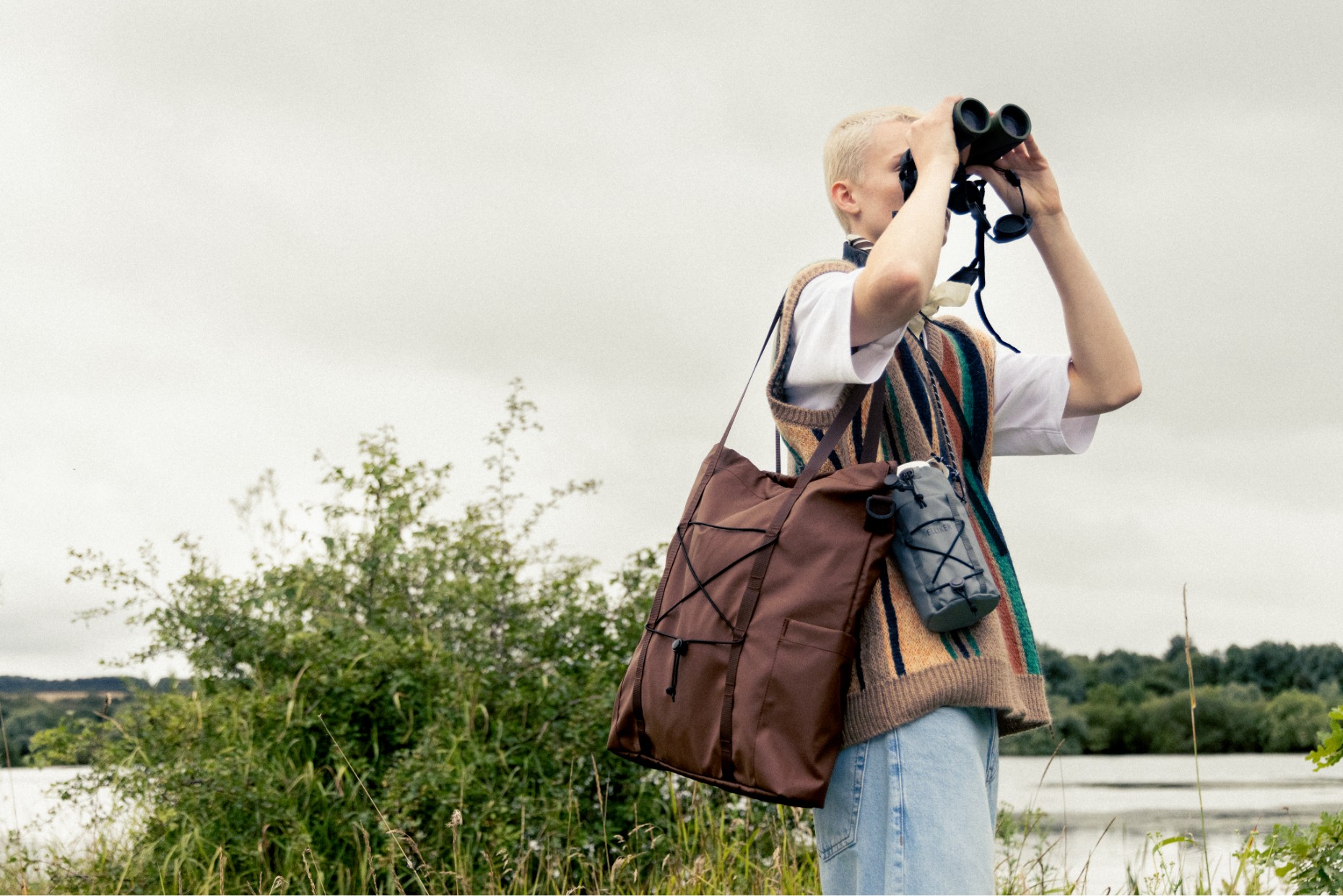 In our ever expanding mission to explore all aspects of nature and design products which are functional in these environments, ELLIKER's AW23 collection focusses on birdwatching.
On the surface, birding can seem like a niche hobby, but it is gaining popularity worldwide due to the rising popularity of outdoor activities. Over 2.5 million adults in Britain take part in some kind of birdwatching and if you're looking for an accessible activity to engage in other than walking - this is the perfect place to start.
You can birdwatch anywhere, in your garden, at the park, on trails and at nature reserves with the hobby itself allowing you to see many species you wouldn't usually notice or be able to identify without doing some research. The hobby also permits researchers to keep track of hundreds of species and their behaviours with the use of apps such as eBird allowing users to mark which species they've seen in specific locations.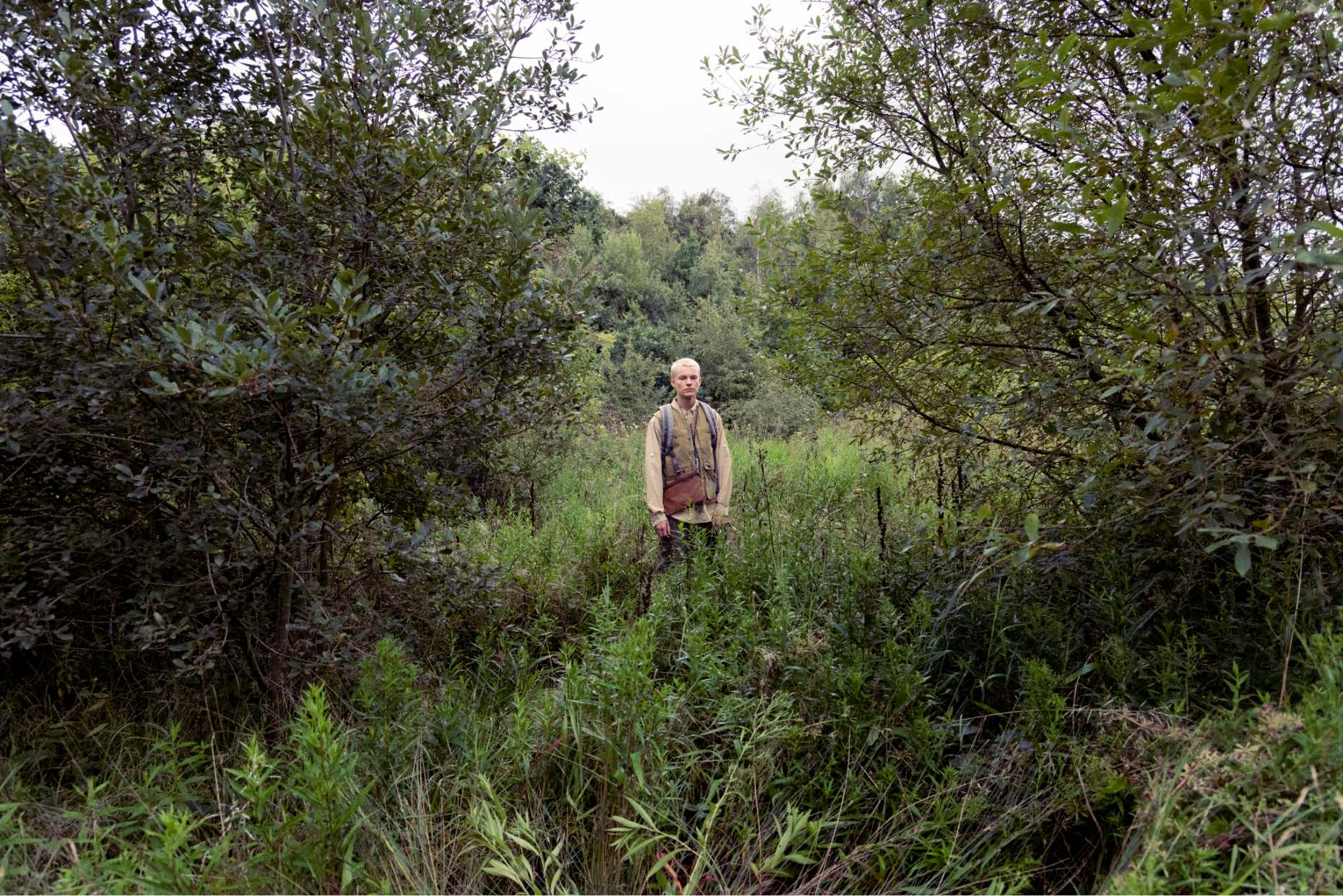 For our AW23 Campaign, we captured some of the many personalities of birdwatchers, with a focus on the ELLIKER Fells Crossbody Bag which is the perfect holder for your binoculars and our original, but updated styles in two new colourways - brown and light grey.
Wearing the Kiln Hooded Backpack, Kirkby Bottle Bag and Hetchell Sacoche, our first birdwatcher wears the classic bird watching outfit, tonal and camouflaged they're ready to hide out in the brush to spot any rare birds, making lists and drawings in their field guide.
Aside from the more casual birdwatchers, there are a group of more competitive birdwatchers or twitchers, as they're widely known. They regularly compete to achieve the most sighted birds in one year, racing around the country and following word of rare birds to various countries, small islands and sparing no expense in doing so.
The next look is based on the most famous of the twitchers and our favourite personality in the hobby, Lee G.R. Evans. Wearing the Carston Tote Bag, Kirkby Bottle Bag and the Fells Crossbody Bag our inspiration was his uniform of a white t-shirt and blue jeans. Lee has devoted his life to twitching, bordering on obsessiveness and even leaving his wife at their wedding reception in search of a rare bird. This bird watcher has lots of equipment to carry and is set for a long day of travelling and hunting for birds.
The third look, wearing the Carston Tote Bag, Fitts Sling Bag and Dayle Roll Top Backpack is a lister. They carry a small pair of binoculars and their field guide in their Fitts Sling Bag in case they spot a bird, ready to make notes and add to their collection of lists and tallies. Their journal is filled with observations and drawings and their goal is to see as many birds as possible.
The last look is a casual birdwatcher, more into just getting out into nature and walking rather than a bird watching enthusiast. Wearing the Wharfe Flap Over Backpack, Fells Crossbody bag and Kirkby Bottle Bag, they're always ready to log their finds in the eBird app but aren't hunting for any rare species. Donning their Dad's fleece and some walking pants, their look is more for convenience rather than style.
The ELLIKER AW23 collection is versatile, functional and can assist you whether you're an enthusiast or just starting the hobby. The collection has not only been created to be used in nature, but to be completely interchangeable and able to be worn for a variety of outings, whether it's your daily commute or an adventure.
ELLIKER is always designed for getting into nature